Fresh air at La Selva, coming the bigs!
Rolando Larcher and Luca Giupponi didn't forget the drill in their first "wild" staying, hence "Benvenuti al Sud"!
From this team we can expect nothing less than beauty and toughness. The news, however, is that this time the monsters donated us a not difficult and accessible route for many. Without a record, however, these guys do not move and so here it is this giant, in front of the Piscione, it is the longest route in Campania!
P.S.: The day of the free climbing they were brought back the Lord of La Selva… Mr. Bacci!
Read here the article of planet mountain on Rolando Larcher, Luca Giupponi and Nicola Sartori.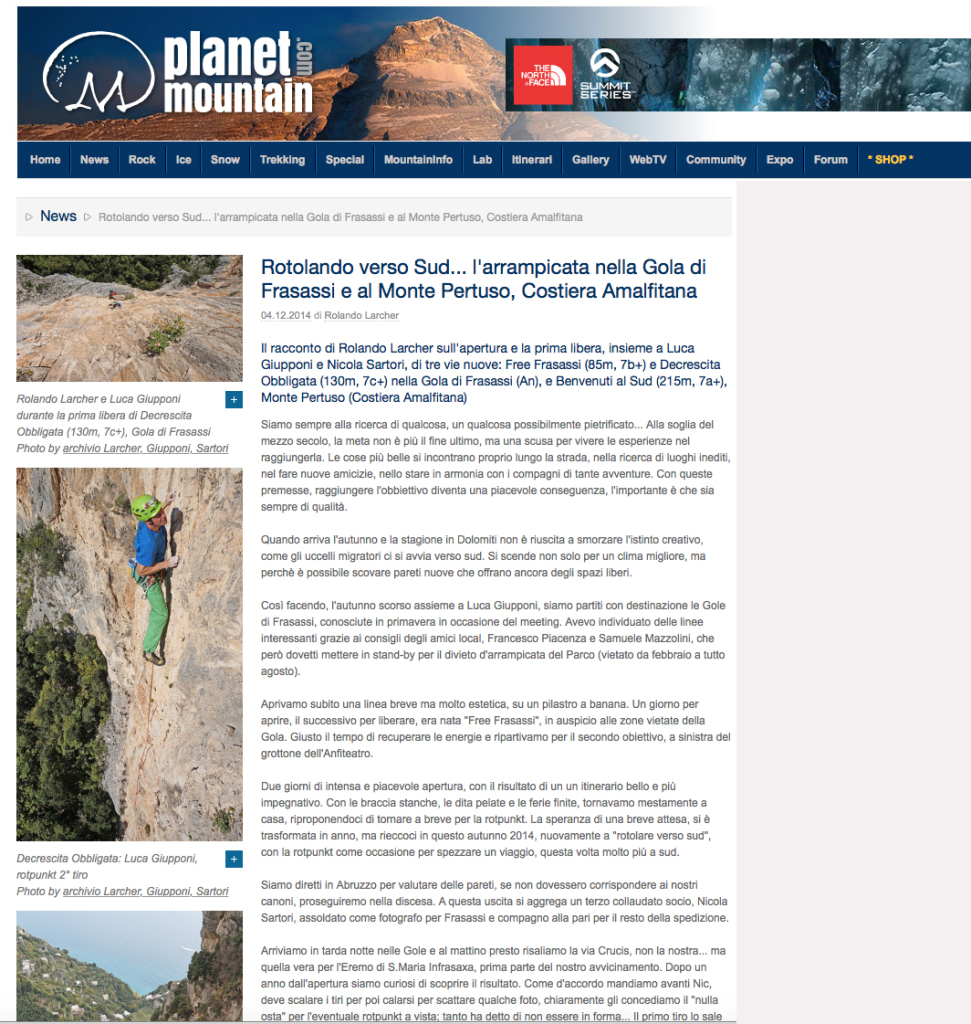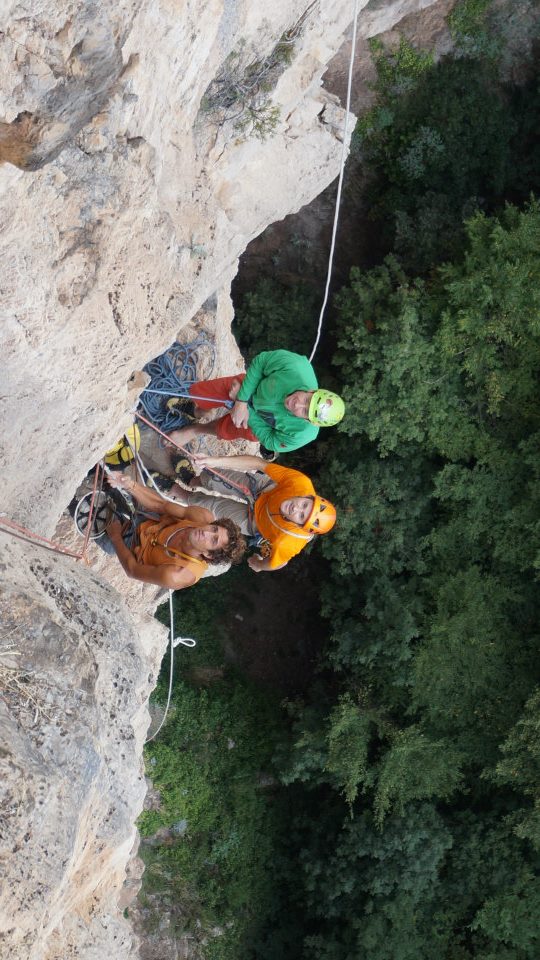 Positano climbing, still air of novelty, seems it is booting after Kalymnos and San Vito lo Capo to be the third pole of climbing in the Mediterranean. At the time of Mezzogiorno di Pietra of alessandro gogna can't even imagine…