Ice climbing stage on ice falls in the heart of Gran Paradiso massif. Staying at the charming refuge Massimo Mila.
Ice climbing (also referred to as ice falls) is a discipline arising from mountaineering and climbing. It is about climbing with the help of ice axes and crampons, and with the use of other materials, on icy formations like the couloirs and ice gully or seracs, high in the mountains or on the ice in the middle mountain. You can hook up on the ice using ice screws.
The organization provides:
ice material;
living room and lunch in the refuge;
full assistance and mentoring guides.
Required level: 5a lead / 6a top rope.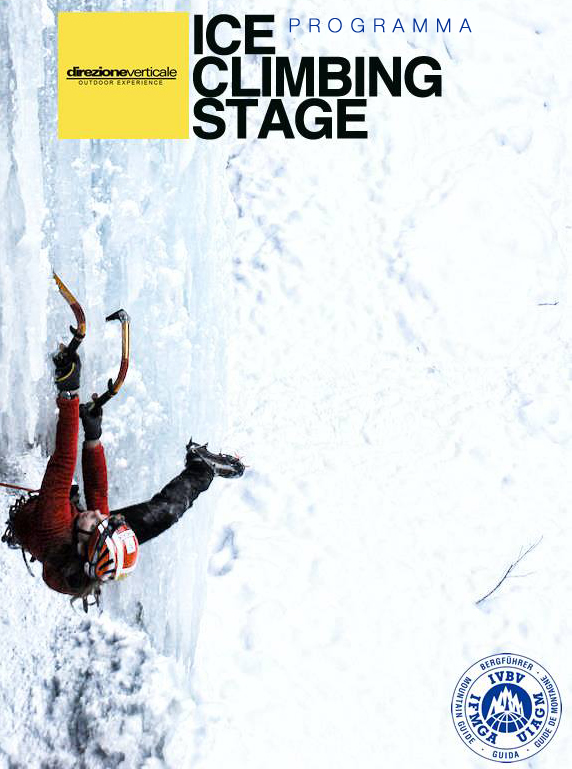 PROGRAM
6 September 2015
Departures from Naples, Caserta, Salerno and Rome.
Late arrival in Turin, then staying in apartment (sleeping bag required).
7 December 2015
Transfer to Gran Paradiso.
The beginning of the Stage.
Staying in a mountain refuge and dinner.
8 February 2015
Breakfast in the alpine refuge.
Second day of stage.
Refuge and dinner.
9 February 2015
Return.
 
The participation to the stage includes:
2 nights in a mountain refuge in the gran paradiso National Park (dinner and bed);
2 days of training on ice with assistance of the Alpine Guide and equipment rentals.
Important! Pay the deposit by 30 June 2015
Read the experience of our professionals: Adriano Trombetta and Diego Margiotta
Would you like to receive more information? Contact us via the form below.